Golf coaching is all about you and what you want to get out of your game. We pride ourselves on being good listeners and aim to provide the best possible professional advice, whilst ensuring each lesson is tailored and enjoyable for the golfer.
Why Coaching?
We're passionate about helping you play better golf.
Every golfer enjoys the game more when they're hitting good shots and playing well. This is our mission for you.
Think back to your last few rounds and try to pinpoint an area that cost you shots…
Maybe, you had too many three-putts as a result of poor distance control? Or did you miss too many fairways to the right meaning you had to chip out sideways? It could be that you play well in practice rounds with your friends but struggle to replicate that in competitions?
Through our experiences in the game and our PGA education, we appreciate that every golfer is different. That's why we offer a range of lessons and packages to suit everyone.
Lessons will cover:
Golf Fundamentals
Swing Basics
Short Game
Long Game
Course Management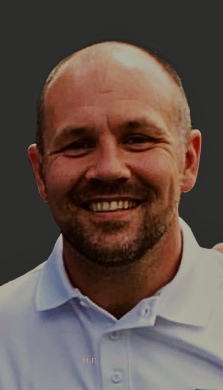 Chris Bibby - Head PGA Professional
In 1994 Chris turned professional off a +3 handicap. He learned his trade from top PGA Professional Peter Kenwright at Haydock Park Golf Club Between 1995 and 1999 Chris played on many tours from the Sunshine Tour to The European Challenge Tour. In 2000 Chris accepted the post as teaching professional in Abu Dhabi and then later studied the Swing and Especially the short game under the tuition of some of the top coaches in the world in American and the UK
---
Andrew Baguley - PGA Professional
Andrew has been a Qualified PGA Professional for over 30 years with vast experience in all aspects of the game. Andrew has represented GB & I against America twice in the PGA Cup (The Club Professional's Ryder Cup), also England in the European team championships. Andrew has taught all levels of golfers from c
---
Great lesson from Chris - he is very enthusiastic and keen to help you improve your golf. Would recommend booking a few lessons. My scores have already improved.
Darren Smith - Visitor
Great lesson with a fantastic guy! I'm made up with the advice. To spot what you did in my swing and then to simplify what I need to work on has given me a clear goal and the future looks brighter.....thanks again and I'm looking forward to the next lesson buddy Highly recommended If anyone wants to start the game of golf young or old, or just wants advice on where you're going wrong, then this is your guy.
John Burgess - Visitor
'Chris was brilliant from start to finish. I wasn't feeling confident with my short game with duffs and thins. One quick look, a few adjustments and Chris had me chipping like a pro within half an hour'
Daniel Rubenstien - Club Member
I would like to thank Chris for his knowledge and understanding of how the golf swing plane, path, rotation and release operates in the golf swing. Chris was able to instantly identify my swing error. I have now been able to reduce my club handicap by two shots due to his teaching ability and knowledge of the game. I would recommend to any golfer who has the desire to improve his or her game to have a lesson with Chris, you will improve! I will again be seeking his advice. Again many thanks, Brian.
Brian Flanagan M.B.E Esq - Visitor
Chris I'd just like to say thank you for the lesson on Wednesday. I was having serious trouble hitting my driver, snap hooking and was in despair before your lesson now I'm hitting the ball again properly and I'm so grateful. Best money I have ever spent, thanks again, John Murphy.
John Murphy - Visitor
Great first lesson with Chris - I am an absolute beginner. Really enjoyed Chris's style of teaching and look forward to my next lesson.
Peter Millar - Visitor